Dave Alber: Travel Art: 2018: Part 1: INTIMATIONS is the first 2018 art catalogue by Dave Alber.
Travel Art: 2018: Part 1: INTIMATIONS features a collection of comic art published in That's Shanghai magazine, painted illustrations for magazines (such as Suzhou Review and Open Magazine), and paintings for series such as Travel Art, WAIGUARAN!, Chī le ma (Have You Eaten?).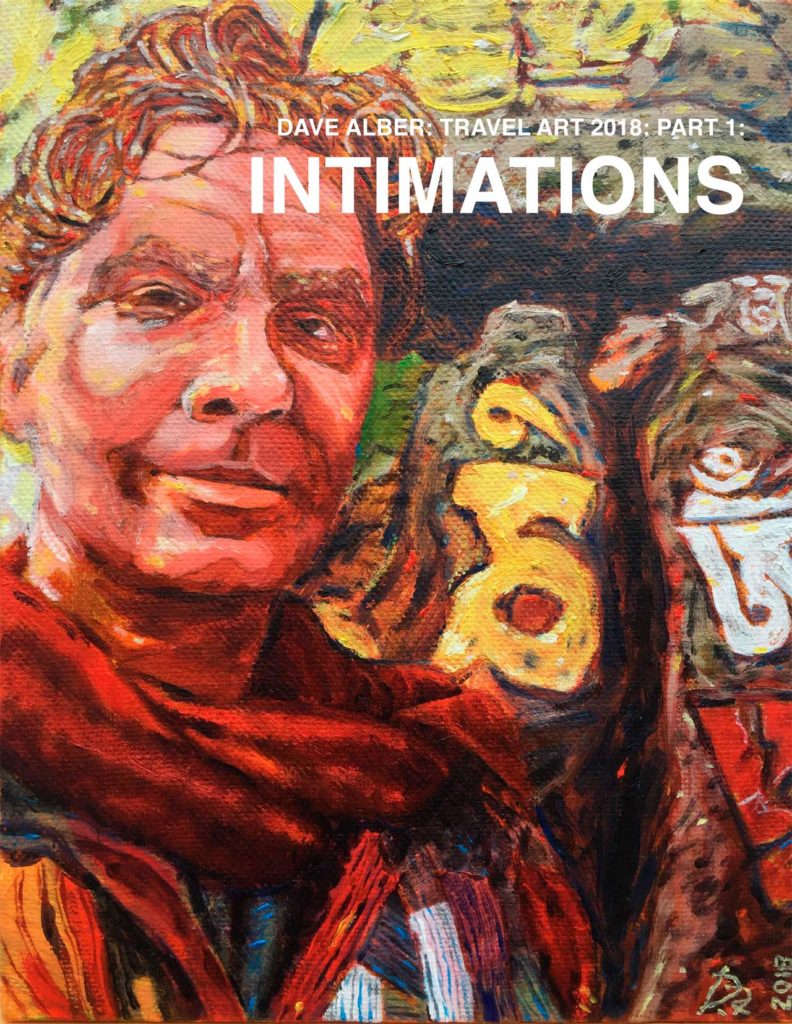 23 paintings reflecting adventures in China, Myanmar, and Nepal
four travel articles
two pages of hand painted comic art
and one delicious recipe for cooking Mandarin Fish
"Fascinating idea to combine travel art into a book and a website community."

"Creative expression from travel impressions married to art."

"Loved it!"

"Master of your imagination."
Join the TRAVEL ART ADVENTURER'S CLUB, get the Art Book INTIMATIONS, and be the first to see new paintings!
Sign up for the Travel Art Adventurer's Club and receive your free art book
Also you gain discounts on Portrait Painting and Travel Art commissions
And You'll get travel discounts and opportunities
Finally you earn advance notice about auctions, exhibitions, and events
Thank you for being part of the Travel Art Adventurer's Club family.
Warmly,
Dave Alber
Copyright © Dave Alber 2019
#davealber #travelart #travelwriting #artbook #artcatalogue #travelarticle #catalogueofart #artbooks #travel #travelbook #books illustratedbook